The other day I was scrolling through instagram and found a photo with this tag #myselfiescrapbook on one of my fave IG'rs (@giveagirlablog) photos. Of course I had to check it out. While reading the original post I was intrigued and decided to give it a try. I already have a little "about me" book going so I figured this would just fit right in. I am super behind and still working on week one. I may try to play catch-up and do more than one photo a day. We will see.
For now, here are my first 4 photos scrapped.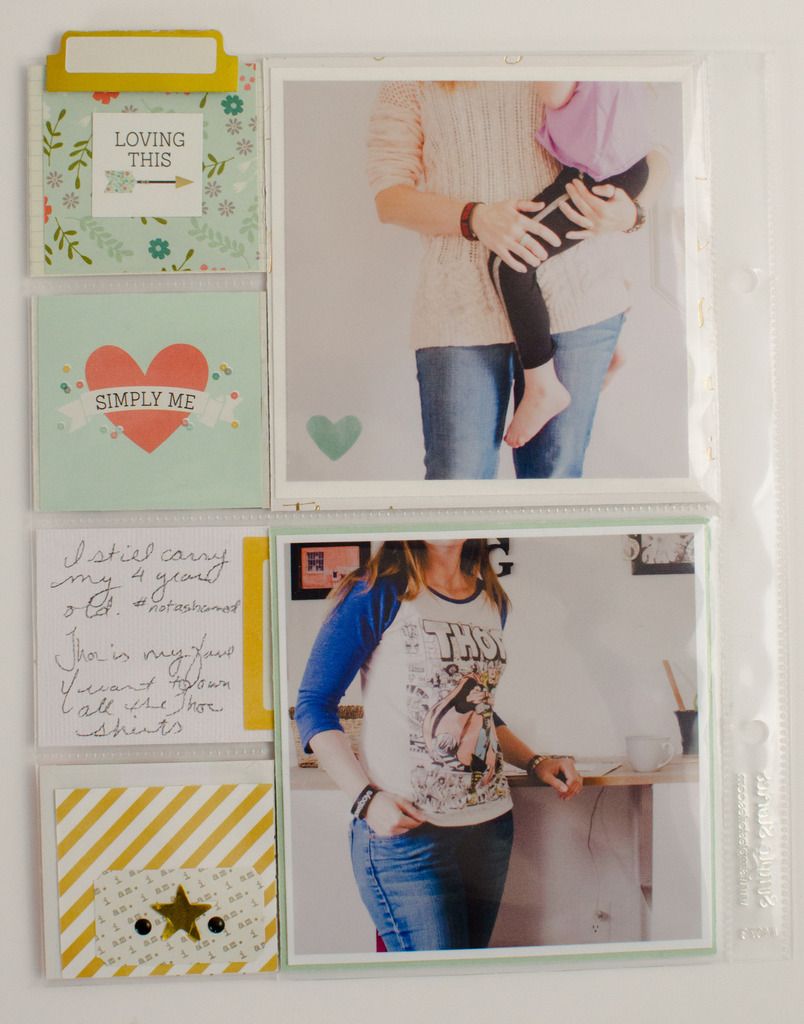 Product List:
Paper Camellia March Everyday Life & Embellishment add-on.
(Featuring "I Am" by Simple Stories)
Linking up to the #myselfiescrapbook HERE...